Welcome to Tarrant Refrigeration & Air Conditioning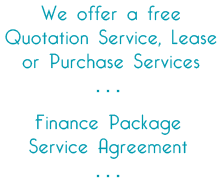 Tarrant Air Conditioning is a family managed business based in Wiltshire, established in 1982. Over the years, we have maintained our client base by providing high quality products and services, specialising in Air Conditioning and Refrigeration.
From modest beginnings we are now a well known and established company in the UK, and have also developed an international reputation with our 'quality at an affordable price' policy on our Air Conditioning & Refrigeration Services.
Our Services include: Air Conditioning Specifications, Installation, Service & Maintenance.
We have a strategy of not employing sales representatives since we believe the best people to quote on installations are the engineers who not only undertake the work, but follow a project from concept to conclusion.
Our staff are highly skilled and experienced, which we believe is crucial to helping clients with product choice towards meeting their project criteria.